If you're wondering if we're holding class today this is your page. This is our announcement board. Sometimes we have events and they fall on a class day. In that case we will cancel classes. Bad weather cancellation will be here too. Please check back for announcements here. You can also get announcements at Summers' Martial Arts/Civilian Self Defense and Survival on Facebook.
Don't forget to sign up for promotions and more information here.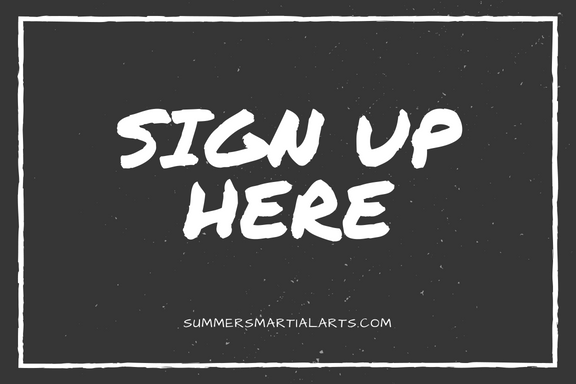 3/4/19
2/12/19
Bellefonte class is cancelled due to bad weather. Be safe out there. See you on Thursday.
February Classes
We're a currently using the Faith United Methodist Church in Bellefonte (512 Hughes Street, Bellefonte) while we move to our new permanent home. Classes are in the following rooms:
Tiny Tigers…10-11am, Room 40, Faith UM
Monday classes 6-8:10 Fellowship hall (gym)
Tuesday 7-8, Fellowship hall
Thursday 7-8 Fellowship hall
11/15/18
No classes tonight due to weather. There's a make up class on Sunday 11/25 in the afternoon. Details to follow.
10/31/18
No classes in either location on 10/31/18. Happy Halloween! Enjoy trick or treating!
7/28/18
There will be no Personal Defense class on 7/28/18. Tiny Tiger class WILL be running.
7/14/18
There will be no Personal Defense seminar on 7/14/18. Tiny Tiger class WILL be running. Good luck to all going to the World Championship!
7/04/18
Happy 4th of July! Classes on 7/4 are cancelled due to the holiday. There are make up classes for that day (Benner Pike Studio) on Thursday 7/5 at 6 pm for the kids class and 7 pm for the adults class. These will be combined classes.
6/16/18
Classes on 6/16 are cancelled due to Black Belt Camp. That includes Tiny Tigers and Personal Defense.