Get fit fast as you develop self-defense and traditional martial arts skills in a supportive and encouraging at atmosphere. All of our friendly, certified instructors are here to help you on your martial arts journey. All fitness levels and abilities are encouraged to attend. Adults class can be attended at either the Bellefonte Studio on Tuesdays and Thursdays from 7 – 8 pm for the beginners class or on Mondays and Wednesdays from 7 – 8 PM for the advanced class or the State College YMCA on Wednesdays at 8:05 – 9:35 PM.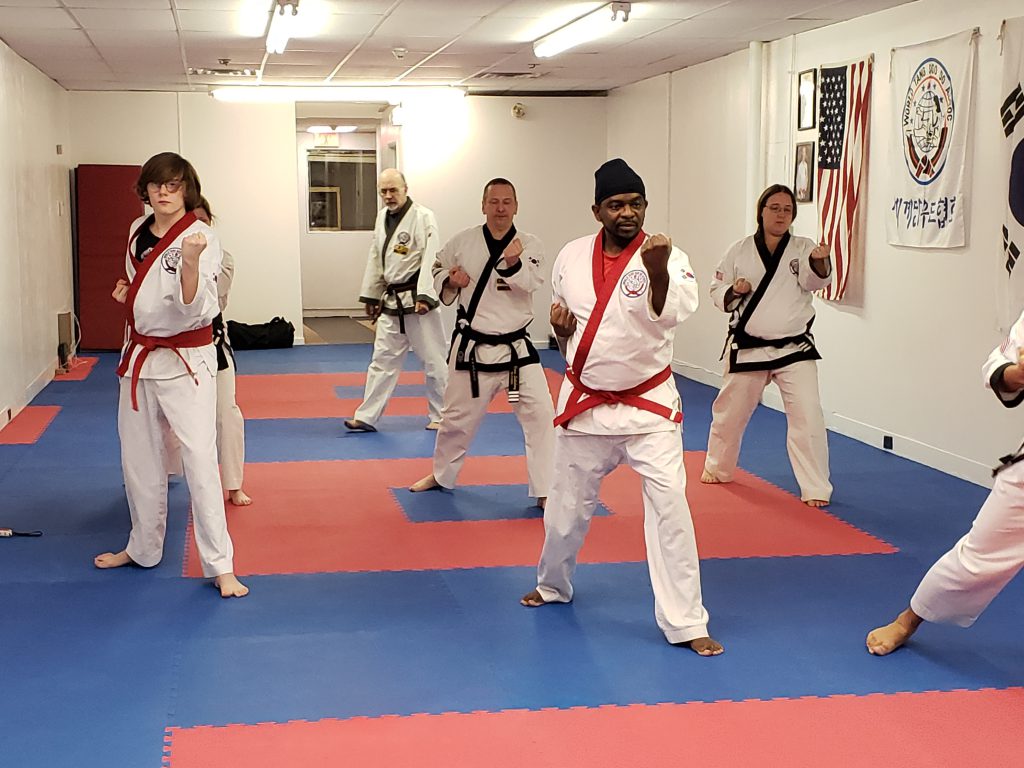 Adults Class FAQs
Who is the adult class for?
Anyone, from 18 up. Or with special permission from Master Terry Summers.
State College YMCA class
Allows any level to train together.
Beginner classes are available
If you are a little nervous? We get that. There's a class for beginners in the Bellefonte location on Tuesdays and Thursdays.
Have Tang Soo Do training?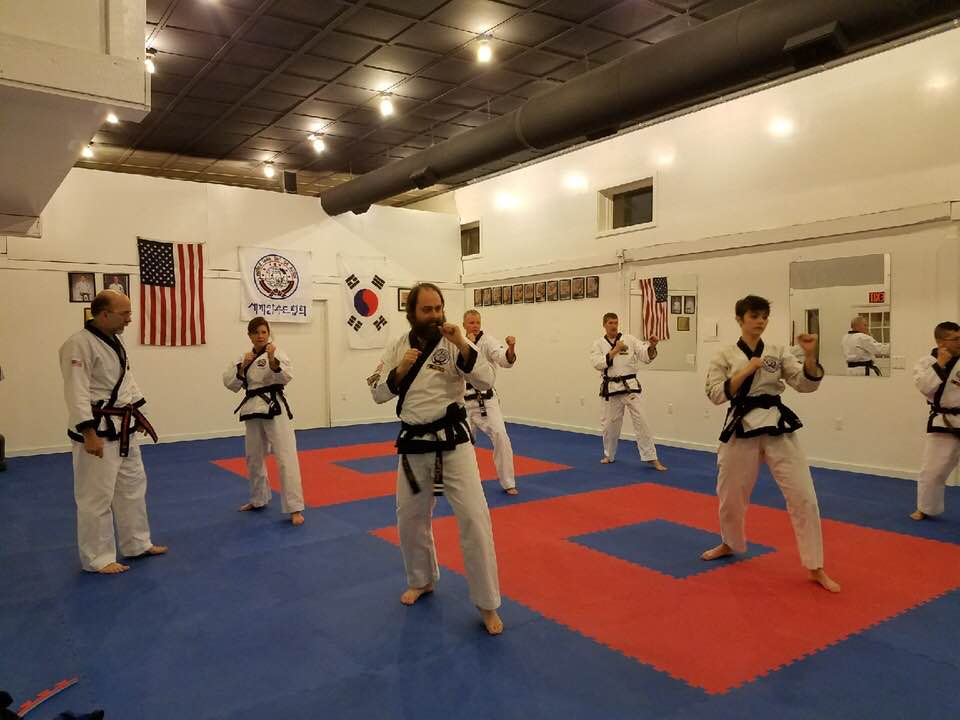 If you are brown belt or above we have advanced classes available Mondays and Wednesdays at the Bellefonte location.
For blue belt and above see high rank training here.

Will I be safe?
All of our instructors have FBI clearances and are trained in First Aid and CPR. We partner according to height, weight and rank. We promote an encouraging and safe atmosphere. You're more likely to get hurt crossing the street. However with any activity there are risks. If you are injured during a class stop and ask for help.
Who will be teaching?
Instructors vary from class to class. All black belt instructors have years of experience and train under Master Summers as assistant instructors before ever leading a class.
Where will the classes be held?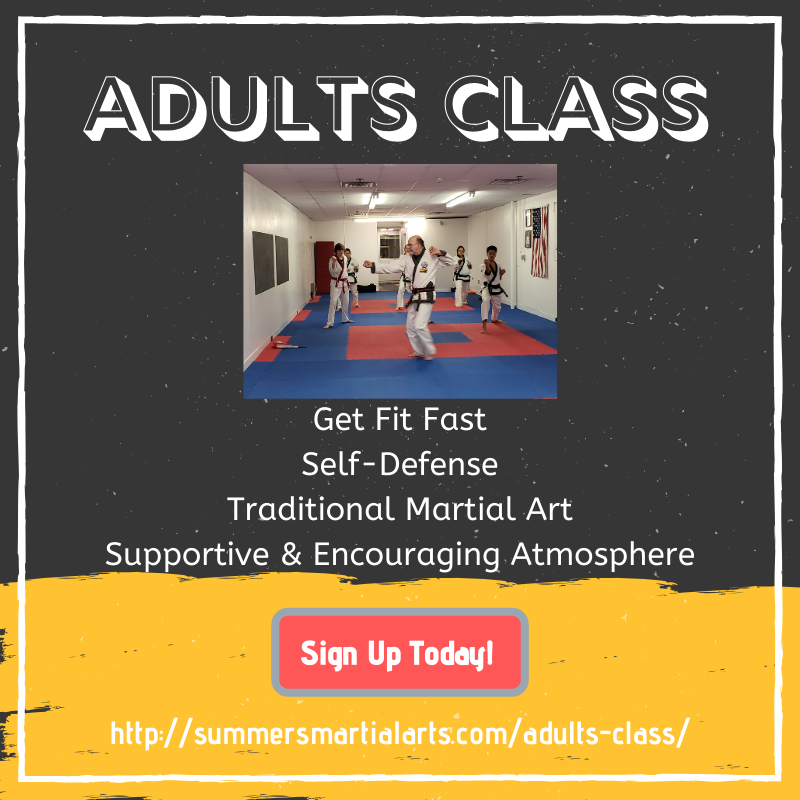 You can attend adults class at either State College or Bellefonte Locations!
Instructors vary from class to class. State College is once a week or Bellefonte is twice a week.
Bellefonte Studio
Located at:
115 N. Allegheny St.
Bellefonte PA 16823
Classes are held on:
Advanced Class (brown belt and above)
Mondays & Wednesdays 7 – 8 pm
Beginner Class
Tuesdays & Thursdays 7 – 8 pm
Sign up today for our Bellefonte Location.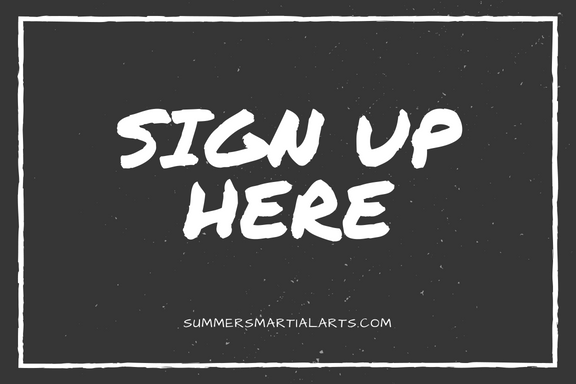 Located at:
677 W. Whitehall Rd
State College PA 16801
Class is held on:
Wednesdays 8:05-9:35 pm
Sign up through the State College YMCA Here