Do you carry your keys in your fist to your car at night? Out and about with your pepper spray key chain? Don't have time for years of training to be come a martial artist? That's okay. This is for you.
Self Defense for the Non-Martial Artist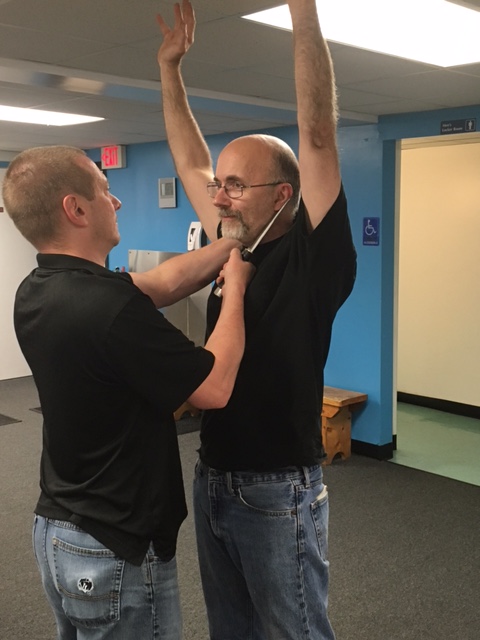 No black belt required effective personal defense taught by 5th Dan Master/Instructor Terry B. Summers, World Tang Soo Do Association. This class runs for 1 hour on Saturdays. Private group training available. Participation doesn't require a high level of strength or fitness. Anyone can learn. It's all hands on and surprisingly easy, effective and simple.
Participate in a "hands on" self defense seminar/demonstration
No wrist lock, punching, or kicking
Open to men, women, and children 14 and over (anyone under 18 requires a parent or guardian signed waiver)
Empty hand techniques and defense against a knife attack are just some of the topics covered
This class is for the non-martial artist and doesn't require a high degree of fitness or strength
These techniques are effective, easy, and surprisingly simple
Everyone working with the public can benefit form a basic knowledge of self defense
What would you do to feel safe walking to your car at night? Do you have an hour or two to feel safe? What do you have to lose?
Bellefonte Location
115 N. Allegheny St.
Bellefonte PA 16823
New class in September 2022. Self Defense classes are held every Saturday from 11 – 12:30. For ages 14 and up. Contact (814) 810-8573 for pricing and sign-ups.